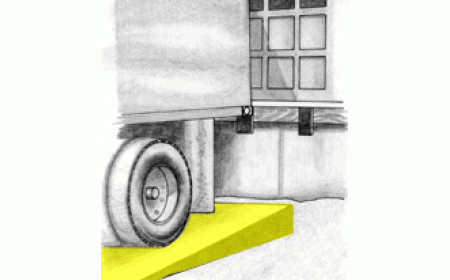 Beacon

®

TL Series

Beacon® Dock Truck Lifts - Dock Wheel Riser feature a push-button control to compensate for uneven heights between the truck bed and the dock. For an economical substitute, see Beacon's Wheel Riser Ramps.
---
Product Details
Size: 10' Wide deck width. 16' or 18' Actual lengths available.
Electrical: 5 Hp motor, 230/440 V three phase.
Operation: Two hydraulic cylinders control the vertical deck movement.
Capacities: Dynamic rated; 40,000, 50,000 or 60,000 lbs.
Standard: The Dock Truck Lifts have a 36" Vertical travel, 18" up and 18" below grade surface.
Warranty: These units have a limited warranty: Five-year structural, three years hydraulics, and one-year electrical.
---
Dock Truck Lifts - TL Series

Model#
Description
Price
1) TL-101640
40,000 lb. lifting capacity. Two movement fully hydraulic ramp platform 36" vertical travel 18" up 18" down. 10' W x 16' L.
$21,267.84
2) TL-101840
40,000 lb. lifting capacity. Two movement fully hydraulic ramp platform 36" vertical travel 18" up 18" down. 10' W x 18' L.
$21,496.80
3) TL-101650
50,000 lb. lifting capacity. Two movement fully hydraulic ramp platform 36" vertical travel 18" up 18" down. 10' W x 16' L.
$21,878.40
4) TL-101850
50,000 lb. lifting capacity. Two movement fully hydraulic ramp platform 36" vertical travel 18" up 18" down. 10' W x 18' L.
$22,132.80
5) TL-101660
60 ,000 lb. lifting capacity. Two movement fully hydraulic ramp platform 36" vertical travel 18" up 18" down. 10' W x 16' L.
$22,514.40
6) TL-101860
60 ,000 lb. lifting capacity. Two movement fully hydraulic ramp platform 36" vertical travel 18" up 18" down. 10' W x 18' L.
$22,768.80