ROLLER STAND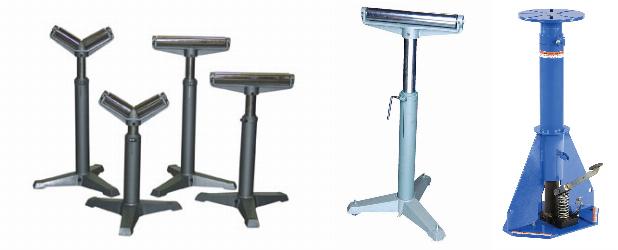 Beacon® Roller Stand is utilized in machine shops and manufacturing plants to assist workers in handling long, unwieldy materials. This equipment is available with smooth roller surface or with a v-groove for controlling a round surface. Both the deluxe and high profile models are height adjustable via a friction lock screw which extends the height from 23" to 38-1/2" or from 27" to 42" and have a capacity of 1,760 lbs.
---
Click one of the 3 highlighted links below for pricing and product descriptions of our Roller Stand.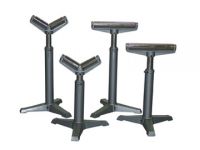 1)
These BSTAND products are designed for use as an extra hand when working with long materials and are available in either V-groove or flat single roller designed models. Models are available with a service range up to 42".

View 4 Models
starting at $

174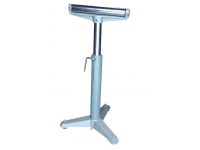 2)
This BSTAND-G has a maximum capacity of 1,760 lbs and features a service range from 26" to 43". This gas cylinder adjustable unit is great for use in machine shops when handling long materials.

View 4 Models
starting at $

376

1)

These BSTAND products are designed for use as an extra hand when working with long materials and are available in either V-groove or flat single roller designed models. Models are available with a service range up to 42".

View 4 Models starting at $

174





2)

This BSTAND-G has a maximum capacity of 1,760 lbs and features a service range from 26" to 43". This gas cylinder adjustable unit is great for use in machine shops when handling long materials.

View 4 Models starting at $

376