SECURITY GATES

Beacon® Security Gates are designed to limit employee and personnel access to temporarily hazardous areas in order to prevent accidents. Warehouse Fence units are quickly rolled out and save valuable storage space when not needed.
---
Click one of the 3 highlighted links below for pricing and product descriptions of our Security Gates.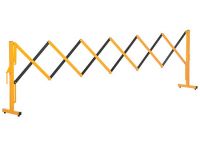 1)
This BALEXGATE is designed to set up quickly wherever they are needed. The units have a collapsed width down to 11-1/2", and expanded width up to 139", and are interlocking and nestable.

View 6 Models
starting at $

223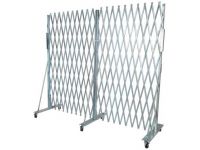 2)
This BVXL is ideal for blocking equipment, personnel, and entrances. These units are lockable, with a collapsed width of 20-11/16" and an expanded width of 158-11/16".

Call for custom quote for your application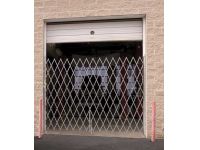 3)
The BVSSG provides significant security at workplaces by securing overhead doors, receiving doors, and loading dock doors. These units retract quickly and are made of 15-gauge steel.

View 60 Models
starting at $

338

1)

This BALEXGATE is designed to set up quickly wherever they are needed. The units have a collapsed width down to 11-1/2", and expanded width up to 139", and are interlocking and nestable.

View 6 Models starting at $

223





2)

This BVXL is ideal for blocking equipment, personnel, and entrances. These units are lockable, with a collapsed width of 20-11/16" and an expanded width of 158-11/16".

Call for custom quote for your application





3)

The BVSSG provides significant security at workplaces by securing overhead doors, receiving doors, and loading dock doors. These units retract quickly and are made of 15-gauge steel.

View 60 Models starting at $

338