Traffic Dock Light Bracket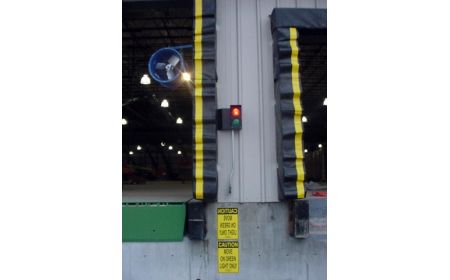 Beacon

®

TDL-1100-OLB Series

The Traffic Dock Light Bracket - Signal Loading Light Bracket enables the outside dock light to be mounted to the building frame structure. This unit is designed as a long lasting patented product.
---
Product Details
Construction: The TDL-1100 - OLB series features heavy duty steel construction. The design includes an offset to project the light in front of the building wall.
Installation: Since the TDL-1100 - OLB mounts to the door jamb, it creates a long lasting mount, unlike others that mount to the door seal back wood frame creating wood failure over time from the load, voiding the door seal warranty.
Capacity: All weight from the Traffic Dock Light Bracket and light is supported from the building door jamb mounting procedure.
Documents
---
Traffic Signal Dock Light Bracket - TDL-1100-OLB Series

Model#
Width
Length
Price
1) TDL-1100 - OLB
$148.40