Equipment Mover
Beacon® Equipment Mover is designed with a capability of moving heavy objects up to 30,000 lbs on a smooth surface. Models function as temporary rollers to move objects without marking floors. They have swivel tops for positioning the load and are available in fixed, adjustable, and steerable models. The heavy duty units includes rubber surface with capacities up to 24 tons. For effortless turning, this skate is designed with swivel tops capable of rotating a full 360 degrees. Because the weight is transferred to the rollers themselves, axle friction is eliminated and moving requires less force.
---
Click one of the 2 highlighted links below for pricing and product descriptions of our Equipment Mover.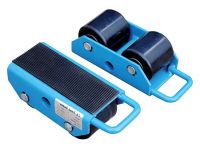 1)
This BASKT is designed to move heavy equipment and machinery. The top of each unit includes a rubber surface for extra grip and has a capacity of up to 24 tons.

View 9 Models
starting at $

67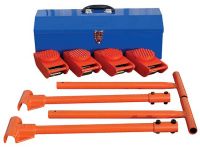 2)
This BVHMS is designed to roll right over cracked and pitted areas and has swivel tops that rotate 360 degrees on chrome steel ball bearings to allow for easier turning with a maximum capacity up to 30,000 lbs.

View 10 Models
starting at $

130
Equipment Mover - Read about uses and applications.
WARNING
This product can expose you to lead, which is known to the State of California to cause cancer and birth defects or other reproductive harm.