Air Powered Dock Levelers
Beacon® Air Powered Dock Levelers are designed to offer performance at the dock. These Air Levelers provide push button control benefits of the hydraulic design but priced as low as the mechanical units.
---
Click one of the 2 highlighted links below for pricing and product descriptions of our Air Powered Dock Levelers.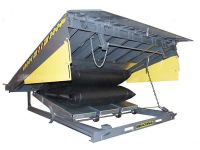 1)
The BXA is designed to operate with an internal air bag, priced conservatively as a mechancial unit utilizing simple rotary switch control. Capacities from 25,000 to 35,000 lbs.

View 18 Models
starting at $

3,221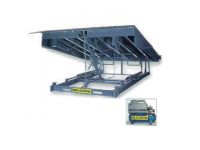 2)
The air powered BX3 is designed for remote reservoir air tank supply. Ideal for electrical rolling blackouts. Capacities range from 25,000 up to 45,000 lbs.

View 46 Models
starting at $

3,907