Additional Dock Restraint
(6 Models)
Bear Claw

®

BEVR-650 Series

Model Number:

BEVR650




Electric Dock Restraint



Dock Restraint Operation: Push Button Control
Control Station Box: NEMA 12
Restraining Force (LBS): 50,000
Operating Range: 12" to 30"
Traffic Signal Dock Light: Inside Control Box / Outside Traffic Light
Voltage: 115V AC / 1 Ph. / 60 Hz
Driver Warning Signs: (1) Inside, (2) Outside,-One Reverse & One Right Reading.

Shipping Weight (LBS): 518
Category: Dock Restraint



Product Info PDF: BEVR650-Tech-Sheet.pdf
Additional Product PDF: Versa-Panel-Info.pdf
Owners Manual PDF: BEVR650-Owners-Manual.pdf

$8,471.78 each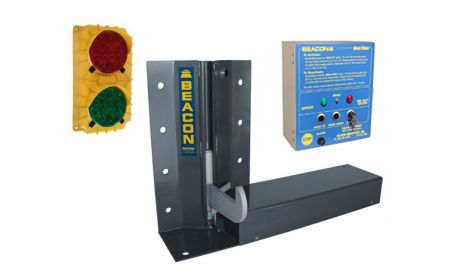 Bear Claw

®

BEVR-650 Series

Model Number:
BEVR650
Electric Dock Restraint
Dock Restraint Operation: Push Button Control
Control Station Box: NEMA 12
Restraining Force (LBS): 50,000
Operating Range: 12" to 30"
Traffic Signal Dock Light: Inside Control Box / Outside Traffic Light
Voltage: 115V AC / 1 Ph. / 60 Hz
Driver Warning Signs: (1) Inside, (2) Outside,-One Reverse & One Right Reading.
Shipping Weight (LBS): 518
Category:
Dock Restraint
Product Info PDF: BEVR650-Tech-Sheet.pdf
Additional Product PDF: Versa-Panel-Info.pdf
Owners Manual PDF: BEVR650-Owners-Manual.pdf


It is the customer's responsibility to verify BEVR650 correctness of fit for applications. It is the customer's responsibility to verify that this Dock Restraint - BEVR-650 Series complies with all safety laws, codes and regulations.
PROP 65 WARNING
Products on this page may lead to cancer or reproductive harm.
Tariffs or surcharges may apply to current published pricing.
TM
Call Beacon:
314-487-7600